Thursday, April 2, 2:29 am
PHOTOS – MUST Read TIPs
Two important things for real estate websites. First, you must make your photos "web ready." What does this mean? The best example to show you is to recall an email you have received where someone inserted a photo of a person and it is so large you can only see one eyebrow. Same thing here, but it also greatly affects the performance of your 5M Website. HUGE photos makes your website load up v-e-r-y s-l-o-w.
RULE #1 - Make your photos "web ready" using the free software below. Simply click on the yellow post it note below.
RULE #2 - to safeguard you photos and to make it easy to find them, you must rename your photos. For real estate 5M websites, the simple solution is to use this formula "StreetNameHouseNumberPhotoNumber." Implementing this simple naming formula will make it simple for you to find and insert, update, and more to your website.
Mike Butler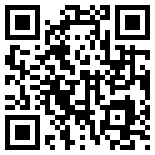 Sub-sidebar Left
This is the Sub-sidebar Left location.
Either activate widgets in this location or turn this location off in the theme options.